US primaries: Trump leading Republican pack, Sanders gaining on Clinton
Comments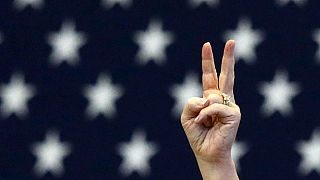 Donald Trump continues to be the frontrunner to become the Republican candidate for US president ahead of the New Hampshire Primary on 9 February.
A newly-published nationwide poll, conducted by Reuters/Ipsos on 2 February found Trump to have a commanding lead of 40 percent of the Republican vote across with US. Trump's nearest rival, Texas Senator Ted Cruz, polled at 16 percent.
10,000 people in South Carolina, unbelievable evening! Will be in New Hampshire tomorrow- love it. pic.twitter.com/tF033Yjhu3

— Donald J. Trump (@realDonaldTrump) February 6, 2016
Cruz placed first among Republican voters at the Iowa Caucuses on 1 February, while Florida Senator Marco Rubio exceeded expectations to secure third place.
That has all left Jeb Bush, who fared poorly in Iowa, trailing far behind where he wants to be. He has produced a new TV advert, featuring his brother George W. Bush, to be aired on Superbowl Sunday on 6 February.
On the Democratic side of the US political divide, Bernie Sanders has been riding high after securing a huge boost in support in recent weeks.
On our worst days, it is fair to say we are better than any of the Republicans on their best days. #nhdems2016pic.twitter.com/f9etamwjNm

— Bernie Sanders (@BernieSanders) February 6, 2016
At the start of the year, polls suggested that Democrats were supporting Hillary Clinton by a margin of more than 2 to 1.
The new Reuters/Ipsos poll, however, indicated that her huge lead has disappeared – with Clinton leading Sanders 48 percent to 45 percent among Democratic voters.