UN panel 'rules in favour of Wikileaks founder Julian Assange'
Comments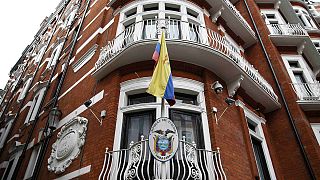 A UN panel has ruled in favour of Julian Assange over the Wikileaks founder's three-and-half year stay at a London embassy, according to media reports.
Assange, 44, is wanted in Sweden for questioning over allegations of rape in 2010.
He denies the claims.
He took refuge in London's Ecuadorian embassy in summer 2012 to avoid extradition to Sweden.
He fears Sweden would then pass him onto the US where he could be put on trial over leaking classified government information.
The UN panel will rule tomorrow that Assange has been 'arbitrarily detained' at the embassy, according to the BBC.
Assange had earlier said he would surrender to police if the panel had ruled against him.
British police said on Thursday morning that they will arrest Assange if he leaves the embassy.
Assange: I will accept arrest by British police on Friday if UN rules against me. More info: https://t.co/Mb6gXlz7QSpic.twitter.com/mffVsqKj5w

— WikiLeaks (@wikileaks) February 4, 2016