Boeing's new 737 MAX jet takes off on first flight
Comments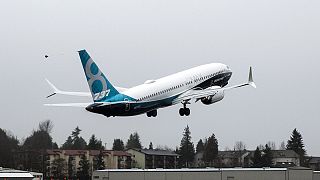 The fourth version of Boeing's 737 jet has taken to the skies for the first time, in the US.
The MAX aircraft features new engines from CFM International.
More than 3,000 of the aircraft have already been sold, with delivery to airlines scheduled for next year.
The 737 MAX is going up against the rival Airbus A320neo plane, which was delivered to its first customer earlier this month.
The original 737 jet made its first flight in 1967.