Cinema bids farewell to new wave maestro Jacques Rivette, 87
Comments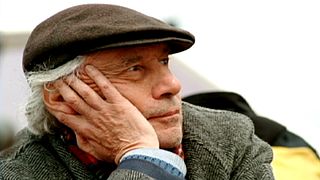 The last of the great French film directors of the New Wave, Jacques Rivette, has died aged 87 after suffering from Alzheimer's disease for several years.
From "Paris belongs to us" in 1961 to "Around a small mountain" in 2009 , via "Celine and Julie go boating", his best-known movie, he established a unique style many said represented the summit of the New Wave aesthetic.
A Marxist, Rivette never shied away from experimentation, and his films started to get incredibly long. 1971's "Out 1" ran for an astonishing 770 minutes, but in the mid-seventies he suffered a nervous breakdown.
In 1991 he roared back with, first, 1991's "La Belle Noiseuse", and then flushed with that film's commercial success, a mammoth two-part examination of the legend of one of France's most potent national symbols, Joan of Arc, which ran for 336 minutes and starred Sandrine Bonnaire.