Sudan to reopen borders with South Sudan for 1st time since 2011
Comments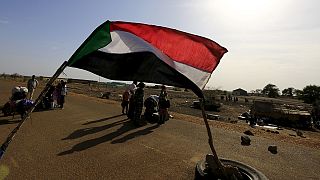 Sudanese President Omar al-Bashir has ordered the opening of his country's borders with South Sudan for the first time since the south seceded in 2011, according to state news agency SUNA.
Bashir "issued a decree today ordering the opening of borders with the state of South Sudan," SUNA reported on Wednesday.
It come days after the South Sudan's President Salva K iir announced a normalisation of relations with Sudan, although long running disputes remain unresolved.
South Sudan gained independence as the outcome of a 2005 agreement that ended a 22-year civil war.
Both countries have accused the other of backing armed rebellions against the other's government.
Poverty has worsened in South Sudan since the referendum that brought independence – largely due to a brutal civil war between government and opposition forces.
Millions of people are facing severe food shortages, according to aid agencies.