ICC trial begins of former Ivory Coast president, Laurent Gbagbo
Comments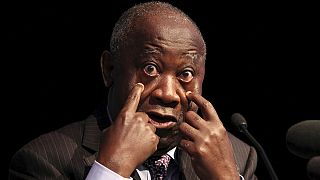 Ivory Coast's former president Laurent Gbagbo goes on trial today at the International Criminal Court to face charges of crimes against humanity.
Thousands died in post-election violence when Gbagbo refused to leave office despite losing the November 2010 runoff vote.
He is the first former head of state to come before judges at the world's first permanent war crimes court.
Prosecutors charge that he is responsible for murders, rapes and the arbitrary detention of supporters of his political rival at that time – and now president – Alassane Ouattara.
The post-election conflict killed at least 3,000 people, according to United Nations estimates, and dragged on until Gbagbo's arrest in April 2011.
ICC prosecutors have stressed they have also intensified their investigations into supporters of President Ouattara,
"The investigations into the conflict in Cote d'Ivoire will be on both sides of the conflict," said chief prosecutor Fatou Bensouda "We started in 2015. We have intensified investigations into the pro-Ouattara camp, and it is ongoing."