Alarm in Ohio over second case of lead-contaminated drinking water
Comments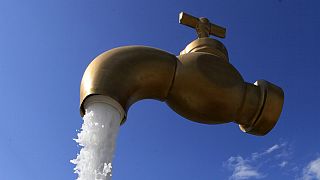 Health officials in the US state of Ohio have warned its residents in the village of Sebring not to drink tap water because of high levels of lead and copper found during tests.
Classes were canceled for the local high school as a precaution.
Its the second such alarm in the state. Aging water pipes are thought to be leaching lead underscoring the need for investment in areas water infrastructure.
Tests showed lead levels at 21 parts per billion at several homes.
The EPA standard is 15 parts per billion.
Lead can cause serious health problems for infants and young children.