British adventurer dies after attempting solo crossing of Antarctic
Comments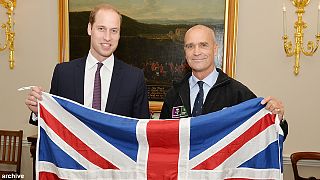 A former British soldier has died after failing in a bid to become the first person to cross the Antarctic alone.
Henry Worsley, 55, was airlifted to a hospital in Chile after collapsing suffering from deydration and exhaustion last week.
He had been travelling for 71 days and was within 50 km of his goal when he had to abandon his bid.
His wife Joanna announced that he had succumbed to organ failure despite the best efforts of the Clinica Magallanes in Punta Arenas, Chile.