Venice carnival opens in burst of light
Comments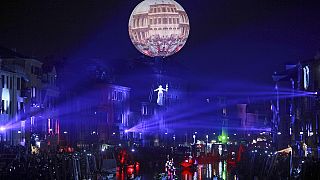 Venice carnival season has opened in a burst of light, with floating illuminations and light displays marking the start of the annual event.
Revellers wore costumes and masks as they celebrated one of the world's oldest carnivals.
The 18-day event will include balls in Venetian palaces and acrobatic displays on the canal.