Oscar Academy makes reforms amid diversity row
Comments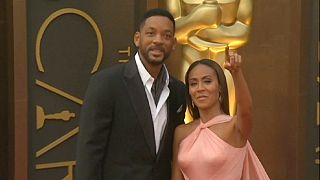 Faced with big name boycotts over a lack of diversity in nominations, the Academy behind the Oscars has pledged to double its membership of women and minorities by 2020.
Actors Will and Jada Pinkett Smith and director Spike Lee have all said they will stay away from next month's ceremony.
The membership rule changes, among the most sweeping in the history of the Academy of Motion Picture Arts and Sciences, were unanimously adopted by its Board of Governors on Thursday night, the group said in a statement. But the reforms will not affect voting for this year's Academy Awards.
We're making changes. New Academy membership and voting diversity initiatives announced today. https://t.co/Arna4YvgY1

— The Academy (@TheAcademy) 22 Janvier 2016
A lack of diversity within the academy, whose ranks consist mostly of older, white men, has long been cited as a barrier to racial inclusion in Hollywood's highest honours.