Tajik parliament paves way to life presidency for Imomali Rakhmon
Comments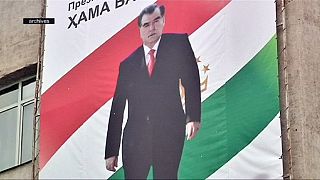 Over 20 years after he was first elected president, Imomali Rakhmon has tightened his grip on power in Tajikistan.
Parliament has approved constitutional changes to give him the right to run for the top job as many times as he likes.
It is linked to Rakhmon's status as 'Leader of the Nation' – a title bestowed on him last month.
Another proposed amendment reduces the minimum age for presidential candidates to 30 from 35.
Rakhmon's elder son, Rustam Imomali, is 28 and will be 33 when his father's second term ends in 2020.