Belgian police make two more arrests as part of Paris attack manhunt
Comments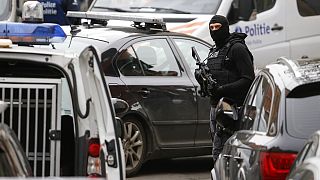 Belgian police are continuing their roundup of suspects in the Paris attacks, and on Thursday morning two more arrests, of a Belgian man and a Moroccan, were made following house searches in the Brussels district of Molenbeek.
It has already been at the centre of attention in the post-attack investigation as several members suspected of links to terrorist networks have been discovered here.
Belgian police have made a total of 10 arrests and nine suspects remain behind bars since the Paris attacks in November, which left 130 people dead. One of the presumed ringleaders, Salah Abdeslam, is on the run along with three others, all from Molenbeek.