Seventy injured in Sardinia metro collision
Comments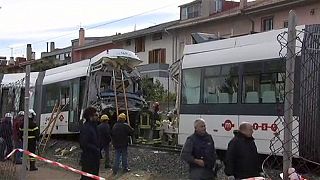 Dozens of passengers have been injured in a metro train collision in the Sardinian regional capital of Cagliari. At around 8 am local time two trains found themselves going in opposite directions on the same track.
At least 70 people were injured, most of them students on their way to school. Two have to be treated in hospital.
It's not clear why the trains were on the same track but human error is suspected.