The last great master of Italian cinema, Ettore Scola dies aged 84
Comments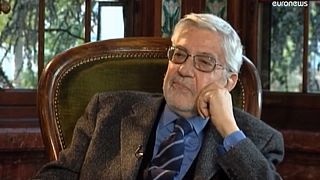 The Italian screen writer and director Ettore Scola has died in Rome at the age of 84.
Scola, was considered one of the last great masters of Italian cinema. He directed close to 40 films over 40 years and enjoyed international success winning numerous prizes at Cannes, Moscow and other prestigious film festivals.
He entered the film industry as a screen writer directing his first film " Let's Talk About Woman in 1964. He went to make others considered by the critics as masterpieces such as "We All Loved Each Other So Much" and the much acclaimed "A Special Day", which featured Sophia Loren and Marcello Mastroianni.
"We All Loved Each Other So Much (C'eravamo tanto amati), was a wide fresco of post-World War II Italian life and politics, and dedicated to fellow director Vittorio De Sica. The film won the Golden Prize at the 9th Moscow International Film Festival.