Trial of doctor accused of drugging, raping and locking victim in bunker
Comments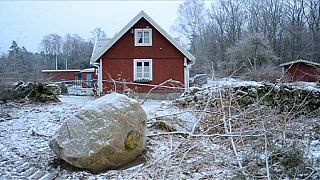 The trial has begun of a Swedish doctor accused of drugging, raping and holding a woman in a self-built bunker for almost a week.
The defendant, Martin Trenneborg built what was meant to look like a machine shed next to his countryside home, 345 miles south of Stockholm. Inside it was a concrete-reinforced "bunker" with double metal doors.
The bunker even had a courtyard so the person staying there would be able to go outside without arousing suspicion.
The suspect allegedly began working on the bunker in 2010 and finished it in 2015.
After meeting the victim for a second date, the doctor fed her strawberries laced with the date-rape drug rohypnol.
He then raped her after she passed out then kidnapped her.
Prosecutors believe he was planning to hold her captive for years.
After a few days the doctor returned to the women's home to get some of her possessions only to find out she had been reported missing.
He is thought to have panicked and took her to the police station.
Trenneborg wanted the woman to assure police that she was fine. But when officers took her to the side, she revealed she had been held against her will.