Alleged backhanders rock tennis as betting syndicates net pots of cash
Comments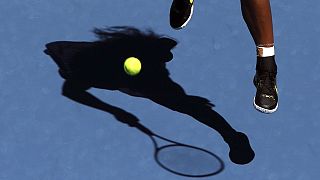 Secret documents alleged to show suspected match-fixing at the very highest level of world tennis, including Wimbledon, have been obtained by the BBC and BuzzFeed News.
The #TennisRacket: Secret Files Expose Evidence Of Match Fixing at Grand Slam https://t.co/mrlRw347rxpic.twitter.com/09R6TtRPBD

— BuzzFeed News (@BuzzFeedNews) January 18, 2016
It is claimed that Grand Slam winners and eight players due to compete at the season opening Australian Open, which begins today, have been under suspicion of throwing matches.
Files analyzed by the BBC and Buzzfeed News show evidence of possible match fixing in tennis https://t.co/CeJRwcRvzxpic.twitter.com/vpprAPyzoS

— Sports Illustrated (@SInow) January 17, 2016
None of those highlighted faced any sanctions.
Chris Kermode the ATP chairman believes the sport is clean:
"You know, I think it's always disappointing when stories come out like this just before the big event, because it does detract. But we are so confident that, you know, there is nothing in the sport that is being suppressed. We are confident that the Tennis Integrity Unit is doing what it can and tackles this issue very, very seriously."
ATP Chairman Chris Kermode: "(We) absolutely committed to stamp out any form of corrupt conduct in our sport" pic.twitter.com/zCMXUNEZNI

— BuzzFeedOz Politics (@BuzzFeedOzPol) January 18, 2016
The ATP set up an investigation team in 2007 to look at suspicious betting activity surrounding the sport.
The documents, provided by a group of whistle blowers within tennis, showed betting syndicates in Russia and Italy pocketing huge amounts of cash on games the anti-corruption unit considered fixed.
Investigator Mark Phillips said "They could have got rid of a network of players that would have almost completely cleared up the sport."