France: Volunteer left brain dead after clinical drug trial dies in hospital
Comments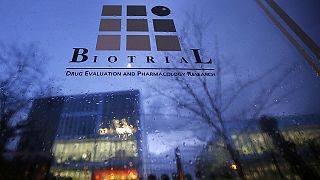 A man left brain dead after a clinical trial in France has now died.
He was one of dozens of volunteers at a private facility to have tested an experimental drug made by Portuguese pharmaceutical company Bial.
Five others are in a stable condition after being admitted to hospital in the northwestern French city of Rennes last week. Doctors have said there are fears of irreversible brain damage for three of them.
Cases of early-stage clinical trials going badly wrong are rare and it is not yet known what caused this tragedy, with a drug intended to treat mood and anxiety issues as well as movement coordination disorders.
Prosecutors have opened an investigation into the case.