Svindal wins World Cup downhill at Lauberhorn
Comments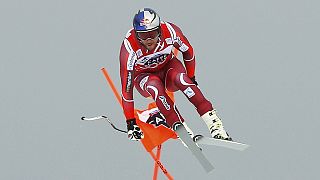 Aksel Lund Svindal added a rare piece of silverware missing from his crowded trophy cabinet on Saturday when he overcame the opposition and foggy weather to claim downhill victory on the treacherous Lauberhorn course for the first time.
It was his 10th attempt at winning Switzerland's classic Alpine ski race
Two delays due to heavy fog at one stage threatened to force the organisers to abandon the race.
The outcome catapulted Svindal to the top of the overall World Cup standings on 816 points, 15 ahead of Austria's Marcel Hirscher who specialises in slalom and giant slalom.
Svindal also leads the downhill standings with 436 points, with Reichelt and Frenchman Guillermo Fayed trailing in his wake on 228 each.
The 33-year-old Norwegian, twice an overall World Cup winner and with five World Championship gold medals to his name, finished in 1.48.79 minutes, 0.19 seconds ahead of second-placed Austrian Hannes Reichelt.
No one competing after Svindal and Reichelt had much of a chance as fog slowed the pace of the race down.
Early pacesetter Klaus Kroell was a distant third 1.52 seconds behind Svindal, who celebrated his 31st overall World Cup race win and his 12th downhill.