Spain dismantles labour exploitation network
Comments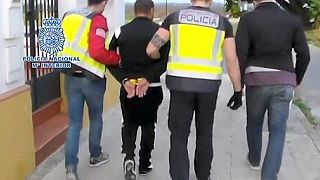 A labour exploitation network targeting Romanian workers has been dismantled in the Andalucia region of southern Spain.
The National Police made five arrests of people believed to have profited from workers in the agricultural sector by making false promises of potential work.
Those exploited were allegedly housed in abandoned buildings and didn't receive a salary.