Shimon Peres, former Israeli PM, recovering after heart attack
Comments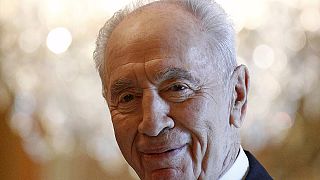 Shimon Peres, a former prime minister of Israel, is recovering in hospital after suffering a minor heart attack.
The 92 year old is said to be in a stable condition after successfully undergoing minor surgery for a constricted artery that had caused chest pain.
His aide says he is conscious and talking after the procedure.
He won the Nobel Peace prize in 1983 with Yitzhak Rabin and Yasser Arafat for his role in setting up the peace deal with the Palestinians.
Peres served three times as prime minister.
He then went on to become the first Prime Minister of Israel to be elected as President, serving from 2007 to 2014.