Iran seizes two US Navy boats said to have strayed into Iranian-claimed waters
Comments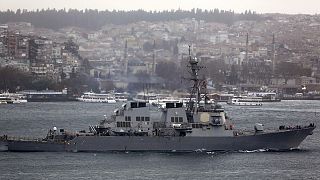 Iranian military forces have taken two US Navy boats into custody after allegedly straying into Iranian-claimed waters.
Ten American sailors are being held on Iran's Farsi island in the middle of the Persian Gulf.
The two ships were apparently engaged in a training exercise, moving between Kuwait and Bahrain when they were seized.
Iranian Foreign Minister Mohammad Javad Zarif has assured US Secretary of State John Kerry that the crews will be allowed to continue their journey "promptly".