Turkey to offer work permits to Syrian migrants
Comments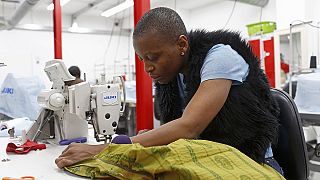 At least three migrants died on Monday when their boat capsized in the Aegean sea off the coast of Turkey. It's understood the vessel was heading for the Greek island of Lesbos.
Turkish coastguards reportedly recovered three bodies including that of a five-year-old boy. Thirteen of the migrants were rescued.
It happened on the day Turkey announced it will step up its efforts to discourage Syrians from illegally crossing into the European Union.
"We have been conducting important works to offer our Syrian guests, in a very short time, work permits to ease the pressure on them to migrate," said Turkey's Minister for Foreign Affairs Volkan Bozkir who met with Frans Timmermans Vice-President European Commission on Monday.
"Turkey cannot solve this without the EU. The EU certainly cannot solve this without Turkey. So, let's work on this shoulder-to-shoulder. I am really encouraged by the meetings I have had today. I think we are really going to make progress now," he told reporters.
More than 2.2 million Syrians have sought refuge in Turkey. Ankara and the EU struck a deal last month to prevent migrants from travelling to Europe in return for three billion euros and renewed talks on Turkey joining the bloc.