France's year of terrorism, living with tears and fears
Comments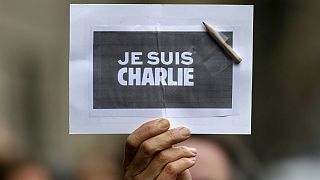 French media paid homage to the people killed in last year's terrorist attacks in Paris — at Charlie Hebdo and the kosher supermarket, as well as the two police officers. Other European television did, too. France 2 carried testimony from a widow.
The anniversary was also accompanied by another controversial issue of Charlie Hebdo. Spanish television TVE looked inside the satirical newspaper.
While the memory of the people who were killed in January 2015 was honoured, so were those of November, by Italy's Rai Due.