FIFA corruption scandal: CONMEBOL headquarters raided by Paraguayan state prosecutors
Comments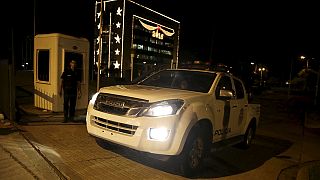 The South American football confederation (CONMEBOL) headquarters have been raided by Paraguayan state prosecutors in connection with the US Justice departments ongoing probe into former head Nicolás Leoz.
In a statement by the prosecution office, the raid in the capital Asuncion sought documents detailing "business concessions and broadcasting rights for sporting events,"
Leoz has been indicted for corruption and is facing extradition. The 87-year old has been under house arrest since May.
Meanwhile former secretary general of the Guatemalan football federation and suspended Constitutional Court judge Héctor Trujillo has been released from jail in the US after purchasing a four million dollar bail bond.
Trujillo was arrested while on a Disney cruise ship docked in Florida in December on bribery charges relating to world cup media and marketing rights.