China: trading rallies after volatile start to 2016
Comments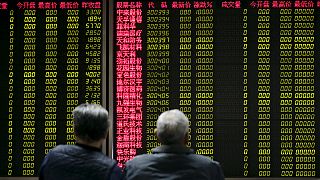 Following a volatile first week of the year, the Shanghai Composite closed two percent higher on Friday (January 8).
Trading in China's markets has twice been halted by a circuit breaker and, despite rallying Shanghai ended the week down by around ten percent.
On Thursday European and US markets took a hit when trading in China's stock markets closed after just under 30 minutes.
Fears for the economy pushed the Chinese central bank to make efforts to strengthen the yuan.
Despite a tumultuous day's trading in China, European stock markets opened slightly higher on Friday. In Frankfurt, the Dax was up 0.33 percent, while in London the FTSE 100 was up 0.36 percent.
Focus will now shift to the US, where unemployment figures are due to be released.