Star Wars set to shatter global box office record
Comments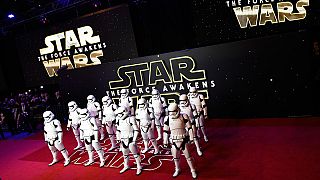 Blockbuster movie "Star Wars: The Force Awakens" is on track to becoming the highest grossing film of all time.
It has already shattered North American records and is expected beat the 2009 global record haul of $2.8 billion (2.5bn euro) for "Avatar" after it's China opening on Saturday ( January 9 ).
"The Force Awakens," is the seventh movie in the 40-year-old franchise and opened in theatres in much of the world mid December after a mammoth marketing campaign and glowing reviews.
It reunites original cast members Harrison Ford, Carrie Fisher and Mark Hamill as well as introducing new characters who are expected to develop the sci-fi saga through at least three more new movies.