For the first time in decades, Greek Cypriots celebrated Epiphany on the northern side of ethnically-split Cyprus on Wednesday, as momentum builds for a possible breakthrough this year in peace talks.
Against the backdrop of abandoned hotels and homes ringed with barbed wire in Famagusta, a robed Greek Orthodox priest tossed a cross into the sea, symbolising a blessing of the waters, and the baptism of Jesus in the River Jordan.
About fifteen people plunged into the icy waters. In Orthodox tradition, the person who retrieves the cross is blessed.
The east Mediterranean island was ethnically split in a Turkish invasion in 1974, triggered by a brief Greek-inspired coup. Greek Cypriots live in its south and Turkish Cypriots in its north, separated by a ceasefire line monitored by United Nations peacekeepers.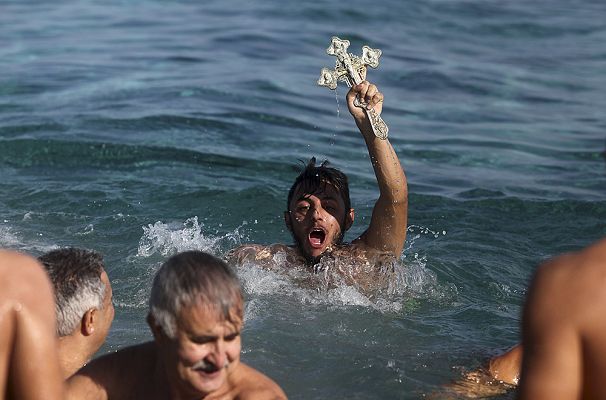 The head of a Famagusta interest group, Pavlos Iakovou, told Cyprus News Agency that more than 1,200 people took part in today's celebrations.
"The memories we have been missing all this time will come back to life," he said.
Due to the division on the island, Greek Cypriot believers hailing from Famagusta had to celebrate the Epiphany, known locally as Theofania or the Feast of Lights, in towns and districts away from the land where they were born and raised.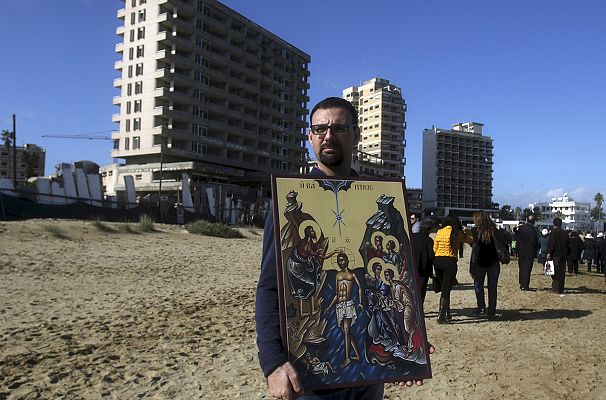 In a sign of an improving climate between the two sides which many hope can translate into progress in peace talks, Turkish Cypriot authorities sanctioned the Epiphany celebrations on a beach at Famagusta for the first time since the war.
"This is a very moving moment for me … our presence here means we haven't forgotten, and we still believe one day we will return," said Greek Cypriot Philippos Yiapanis, one of hundreds who lined a white sandy beach to observe the ritual.
He was 17 when he left Famagusta, a sprawling town on Cyprus's eastern coast. He is now 59, and for most of his life, Cyprus has been divided.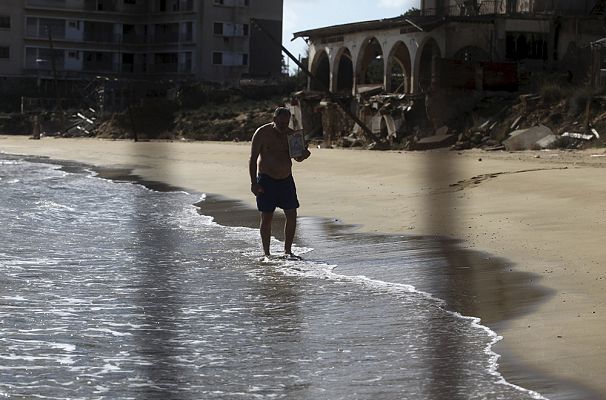 According to tradition, a priest would throw a Holy Cross into the water and young men would dive, often in very cold weather, to retrieve it.
The Epiphany celebration is an important holiday for Greek Cypriots and in the past was more popular than Christmas Day.
Pictures: Reuters/Yiannis Kourtoglou