Saudi-Iran row deepens as calls for restraint grow
Comments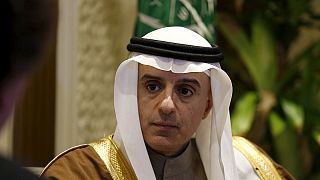 The rift between Saudi Arabia and Iran over the Sunni kingdom's execution of a Shia cleric widened as Riyadh halted trade and travel ties on top of cutting diplomatic links on Monday.
Saudi Foreign Minister Adel Al-Jubeir has blamed Iranian aggression for rising tensions saying things would only improve when Tehran acted like a normal country.
"We will also be cutting off all air traffic to and from Iran. We will be cutting off all commercial relations with Iran and we will have a travel ban against people travelling to Iran."
Fears that the sectarian divide between the two Middle East powers might exacerbate other regional conflicts grew when Shia-ruled Iran's Vice President Eshaq Jahangiri accused Riyadh of "assisting terrorists in Iraq and Syria".
"I advise the Saudis to give up these acts of sabotage and illogical, hasty and emotional measures which are the result of mismanagement because they will be the one who will be harmed by severing ties with Iran."
Washington meanwhile which is growing more anxious as it watches from the sidelines has called on both sides to de-escalate the situation.
"We are urging all sides to show some restraint and to not further inflame tensions that are on quite vivid display in the region," said spokesman Josh Earnest.