Which country will supply Crimea with electricity - Russian President Vladimir Putin orders an opinion poll
Comments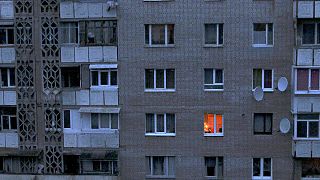 At least a quarter of the power on the contested peninsula of Crimea was lost on Wednesday night.
The lights went out after Ukraine halted supplies blaming the problem on saboteurs blowing up an electricity pylon.
The outage coincides with the expiry of a power supply contract with Russia and demands for a change in the wording.
"Some days ago the Ukrainian side put a condition on extending the contract. There should be a certain definition with the following words – "power is supplied to Crimea a territory of Ukraine". We cannot agree to this phrase. We have reported it to President Vladimir Putin," Alexander Novak, Russia energy minister told reporters.
Power was lost last month for two weeks in Crimea. Now this latest incident has prompted Vladimir Putin to order an opinion poll.
Crimeans will be asked if they agreed to be considered part of Ukraine or accept "temporary difficulties" for three or four months if a new contract is not signed.
Before the annexation by Russia Ukraine supplied at least 70 percent of the peninsula's electricity.
"It was a good, positive year. The two-week-long black-out brought us closer to each other. Thanks again to the government, they have sorted out the situation with the electricity bridge so quickly. The negative side is the work of the local government," remarked Artyom Kryuchov a Crimean businessman
No one claimed responsibility for the attack on pylons which led to the cut in supply in November.
Police officials in Ukraine said Wednesday's power supplies were interrupted by a blast but gave no details.
But the sparkle in the Christmas decorations is still alight. The central square in Crimea's largest city – Sevastopol is ready for New Year celebrations with light.
The streets around the square remained in darkness after the street lights were turned off because of the electricity shortage.