Spanish police find "birdman" held prisoner by family for pension
Comments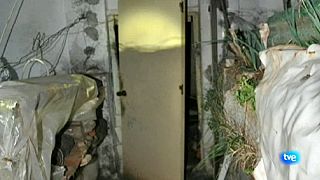 It started off as a banal incident of public drunkenness, sad really, as a 76-year-old who lived with his sister got abusive and started harassing members of the public in the town of Dos Hermanas near Seville in Andalucia.
Seeing as he was extremely drunk, local police decided to take him home to sleep it off, but once they were in the couples' house they noticed a barricaded door and decided to investigate.
They found a near-derelict staircase, at the end of which the officers described was a sort of "roofless pigeon coop".
Inside the tiny space was a naked 59-year-old man covered in his own waste lying on a filthy mattress, the man and woman's younger brother.
It is not known how long the mans' siblings had kept him a prisoner, but no medical records post-1996 exist. The brother and sister had been drawing his 1000 euro per month pension.
The brother and sister were arrested. They claimed their brother was mentally handicapped and needed to be kept secure for his own safety.