Stopped at the final hurdle: migrants blocked at Russia-Finland border
Comments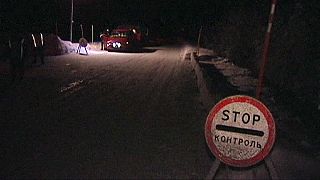 Winter is not the only obstacle to contend with for migrants trying to cross the northern route from Russia into Finland and the European Union and Schengen Zone.
The Finnish border control service has placed heavy restrictions on asylum seekers wishing to enter the country by land from Russia, including a purported ban on crossing by bicycle.
As Russia doesn't allow the border to be crossed on foot, and many don't have access to a car, the bicycle ban would mean dozens from Afghanistan, Lebanon, Iraq and other countries, would be prevented from reaching Scandinavia. So far this year, more than 600 migrants are believed to have entered Finland from Russia.
Norway has received some five and a half thousand migrants. It is sending back anyone with Russian visas or residence permits.