Eighteen trapped in collapsed Chinese mine
Comments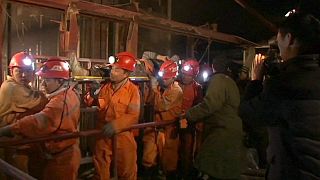 Eleven people have been rescued after a gypsum mine collapsed in Shandong province in eastern China on Friday.
Rescuers have made contact with eighteen other miners still trapped underground but say they fear a second collapse of the damaged area is likely.
The rescued miners suffered various degrees of trauma or fractures, but all are in stable health conditions, said doctors.