Nigeria: dozens feared dead after explosion destroys gas plant
Comments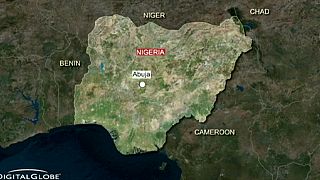 An explosion at a cooking gas plant in south-eastern Nigeria has killed at least four people – although some reports say dozens more have died.
The blast occured when a truck was discharging butane while customers were refilling their gas bottles in time for Christmas.
A spokesperson for the Red Cross said the plant in the town of Nnewi in Anambra state was completely destroyed and nearby houses were damaged by the force of the blast.