Air France bomb scare diverts plane to Kenya
Comments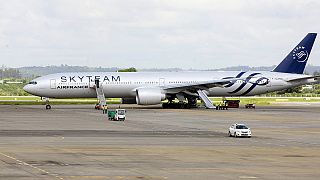 Air France flight AF 463 from Mauritius to Paris was forced into an emergency landing early on Sunday (December 20) after a suspicious device was found on board in the lavatory.
It turned out to be a false alarm, as the device was not a bomb and posed no danger, Frederic Gagey, the airline's chief executive, told reporters later in the day.
The Boeing 777, with more than 470 people on board, was heading to Charles de Gaulle airport, north of Paris, but landed in Mombasa, Kenya, overnight.
The Kenyan airport authority had earlier said on Facebook that the device had been safely removed and passengers questioned.
France has been on the highest alert since the November 13 attacks in Paris that killed 130 people and wounded hundreds.
Flight 463 is the third Air France plane to be diverted in recent weeks. Two flights from the United States to Paris were diverted since last month after bomb threats were received but no bombs were found.