Rwandans vote 'yes' to extending Kagame's term, partial results suggest
Comments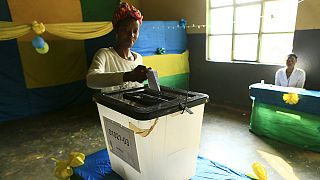 Partial results of a vote in Rwanda suggest President Paul Kagame will be allowed to extend his term in office.
Rwandans appear to have voted overwhelmingly in favour of changing the constitution, which would possibly allow Kagame to remain in power until 2034.
Although he is widely expected to run, he has not yet said whether he will stand in the next election, which is scheduled to be held in 2017.