UN Security Council adopts resolution for Syrian peace process
Comments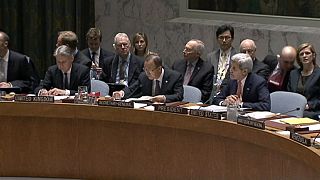 The United Nations Security Council has unanimously voted to adopt a resolution for the Syrian peace process.
According to the text, the UN now has one month to present the council with options for monitoring a ceasefire in country.
During the New York talks, the 15-member body agreed a six-month timeline for forming a transitional government in war-torn Syria. Elections must be held within 18 months, which is the deadline set for putting into place a new constitution.
It's the first time Russia and the United States have agreed on a roadmap for peace in the country.
Unitl now they have been unable to agree on the fate of Syrian President Bashar al-Assad. The resolution makes no mention of whether he will be allowed to run for office in the elections.