WhatsApp returns to Brazil after brief suspension
Comments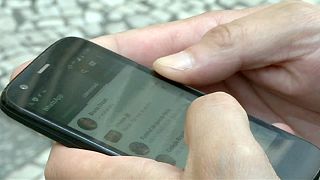 Popular phone and tablet programme WhatsApp has been restored in Brazil after being banned for 12 hours.
The ban, for 48 hours, was imposed because the company failed to comply with a court order to provide investigators with information relating to a criminal court case.
Phone calls are expensive in Brazil, so the ban was keenly felt by many.
"I use it to talk to friends, for work, with family… It's hard to not have it because we are used to using it a lot every day, so I'm still kind of lost," said one man, a real estate agent.
The judge lifting the suspension said it was "unreasonable" to penalise millions of consumers because of what he called the company's "inertia". Analysts say 93% of Brazil's internet-using population uses WhatsApp.
Brazilian phone companies have been pushing for some time for regulators to restrict the use of free voice-over-internet services.