US justice catches up with Martin Shkreli to charge entrepreneur with fraud
Comments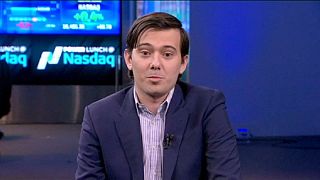 It appears karma may have caught up with US entrepreneur Martin Shkreli, who has been arrested on fraud charges. In 2015 he became the internet's most hated person when he bought a 62-year old drug with anti-HIV applications, long available as a generic, and bumped up the price by more than 5000%.
The public outcry didn't lead to a fall in price, and deepened federal investigations into pharmaceutical pricing across the industry.
Shkreli was again recently in the headlines for buying the only copy of the latest Wu Tang Clan album, "Once upon a time in Shaolin", for a reported two million dollars. Now in custody, he will have to trust his domestic alarm system. The sales contract stipulates Shkreli has to allow the Wu Tang Clan one attempt to steal it back; either them or the actor Bill Murray.
The Wu Tang Clan have already reportedly donated at least some of the proceeds to charity.