Pigneter shines in Natural Track Luge World Cup season opener
Comments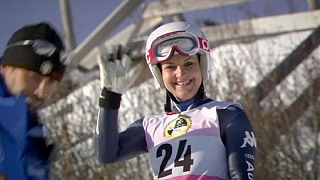 The latest edition of the Natural Track Luge World Cup kick-started with round one in the Austrian resort of Kuehtai.
In a thrilling spectacle Patrick Pigneter enjoyed a double victory winning the men's singles and doubles – alongside team-mate Florian Clara – just as he did in the 2014 season-opener.
The home crowd had something to cheer about when Austrian Tina Unterberger secured her maiden victory in the women's singles.
The second stop on the tour is in Latsch, Italy next month.