No gold and no Nazi train in Poland say experts
Comments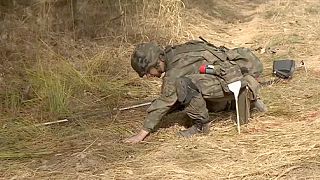 Claims a Nazi train rumoured to be carrying gems and gold lies in an underground tunnel in Poland have been discounted.
Geology experts who researched the claims said they found no traces of a train but that there might be a tunnel.
It was alleged the train was hidden underground near Wroclaw in southern Poland as Soviet forces approached in 1945.