Fire at Russian hospital kills at least 23
Comments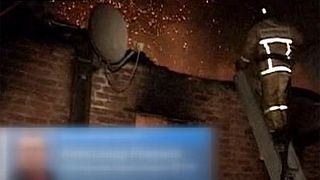 At least 23 people have been killed in a "fire at a psychiatric hospital": https://www.rt.com/news/325752-russia-fire-neurological-hospital/ in central Russia.
There are fears that the death toll could rise as a 20 people are being treated for their injuries in hospital.
Some 70 patients were reported to be in the wooden building in the village of Alferovka, in the southern region of Voronezh when the blaze broke out.
The cause of the fire is being investigated but authorities have indicated there could have been a wiring malfunction in the hospital's electrical system.
The blaze is the latest tragedy to affect a psychiatric institution in Russia where a combination of outdated Soviet-era buildings and lax fire safety practices are common place.