Syria's Assad says he won't negotiate with armed groups
Comments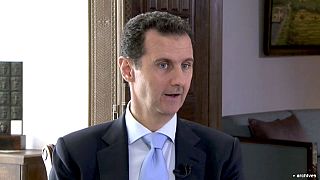 Syrian President Bashar al-Assad says he will not negotiate with armed groups.
A decision that seems to scupper peace talks that Russia and the US are hoping to bring about next month.
More than 100 members of Syria's opposition parties and more than a dozen rebel fighting groups agreed on Thursday to send a joint team to meet the government.
Washington admits that issues remain, but is remaining optimistic.
"There are some questions and obviously a couple of, in our judgement, kinks to be worked out and I'm confident they're going to be worked out," said John Kerry, US Secretary of State.
Meanwhile, Moscow says the West's insistence that Assad must step aside before it works more closely with Russia to fight ISIL is a "huge mistake."
"I believe it was a kind of progress when we agreed to move in practical terms to identify terrorist groups and to help the United Nations assemble an opposition delegation for negotiations with the government," said Sergei Lavrov, Russia's Foreign Minister.
"If these two homeworks are done, I believe we can meet even next week as Syria support group to endorse this approach."
John Kerry is due to discuss the crisis in Moscow on Tuesday
Away from the political decisions, the unrest and violence continues in Syria. Amateur video posted online is said to show rebel fighters blowing up a government building in Aleppo.
.