Saudi Arabia: women vote for first time in local elections
Comments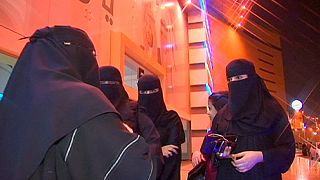 Women are getting to vote for the first time ever in Saudi Arabia.
Female candidates are also running in the local polls, in what is seen as an early step towards gender equality in the deeply conservative Islamic kingdom.
Online taxi company Uber is offering women a free lift to polling stations.
Saudi Arabia is the only country that bars women from driving and requires them to have a male "guardian" who can stop them travelling, marrying, working and from some medical procedures.
It is also the last country in the world to allow women to vote except for the Vatican City, where male cardinals elect the pope.
.