Rival Libyan parliaments set sights on Dec 16 for unity deal
Comments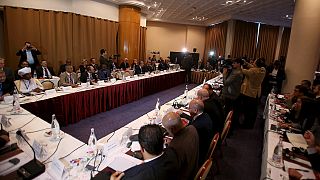 Libya's rival factions have given themselves just five more days to reach a UN-backed national unity government agreement designed to end their conflict.
The target date was agreed on under the auspices of UN envoy Martin Kobler, who has met with representatives of the two rival parliaments of Tobruk and Tripoli.
A deal was close several times over the past year of UN-brokered talks but has always fallen at the final hurdle.
"The implementation phase will start with many open problems and the United Nations is always ready to support the new government of national accord," he said.
The UN says forming a unified Libyan government is a precondition for tackling the Libyan branch of ISIL, which has profited from the chaos in Libya to build a position there.
An international conference on Libyan security is held in Rome on Sunday.