Pakistan test-fires ballistic missile
Comments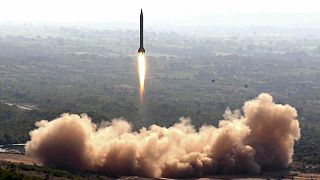 Pakistan's military says it has test-fired a surface-to-surface ballistic missile – one that can carry a nuclear warhead and reach India, the Middle East and other places.
It comes just two days after Islamabad hosted a regional peace conference that called for the resumption of negotiations between the Kabul government and the Taliban.
The military says the test meant to "validate various design and technical parameters" of the Shaheen-III, which was first test-fired in March.