Israel names new head of Mossad intelligence agency
Comments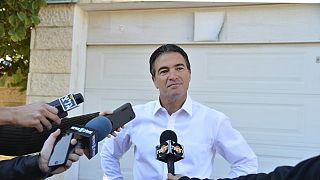 Yossi Cohen will be the next head of Israel's secretive Mossad intelligence agency.
Fifty-four-year-old Cohen, a former Mossad operative, has been Prime Minister Benjamin Netanyahu's top security adviser for the past two years. He will replace Tamir Pardo, a Mossad veteran whose five-year term expires soon.
"Yossi has headed the National Security Council in the past years. He has great experience and achievements and has proven abilities in various aspects in the workings of the Mossad," Netanyahu said in a live television announcement.
Mossad means institute in Hebrew and its full name is The Institute for Intelligence and Special Operations.