IOC meeting set to be dominated by Rio Olympics issues
Comments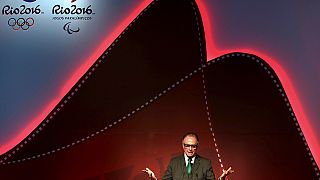 The members of the International Olympic Committee (IOC) are set to convene on Tuesday for a three-day executive board meeting, amid political and financial turmoil in the country gearing up to host next year's Olympics.
Rio Olympic organisers are in the final stretch of preparations, but organising committee chief Carlos Nuzman will be under pressure to reassure the IOC that preparations remain on-track.
The country's worst recession since the 1930s has already hampered the organisers' efforts, with officials looking to cut almost 30 percent from their operating budget of 7.4 billion reals.
The reduced organising committee budget has led to discussions about cuts to services generally, such as whether or not athletes will have free air conditioning in their rooms.
"We are discussing with our partners, especially the IOC, what kind of levels of service we can reduce," spokesperson Mario Andrada said last week.
"As long as we don't compromise the games, the quality of the competitions, the experience of the public – then we have to look for efficiencies."
The economic downturn, which has seen the country's currency lose a third of its value and inflation rise to ten percent since the beginning of this year, comes as Brazil was earlier implicated in a kick-back scandal centred around the state-owned oil giant Petrobras.
Nuzman is expected to face further questions by the IOC over the impeachment proceedings launched against Brazilian president Dilma Rousseff, brought about by accusations her government broke fiscal responsibility laws.
Rousseff, whose approval ratings sunk to around ten percent, strongly disputes the allegations.
Other issues facing the Rio organising committee include whether or not to sign a contract with a private energy company to supply electricity for the Games. At present, the lack of an energy partner suggests temporary generators may be used.
Concerns also remain over the high levels of pollution in the Olympic sailing and rowing venues, where a recent study showed waters to be contaminated to the extent it was essentially raw sewage.
Elsewhere, the IOC may finally reach a conclusion over the venue for the cycling events at the 2020 Tokyo Olympics, after months of negotiations.
Japanese officials requested to move the cycling to the Izu peninsula – more than two hours away from Tokyo by train – in a bid to cut costs by $1.7 billion.
The move, however, was opposed by the International Cycling Union, which said such action would diminish the Olympic experience for fans and athletes, but said recently it would be open to talks if certain conditions were observed.
It is understood the IOC may also finalise talks this week to recognise a single governing body for skateboarding, baseball and softball, to help clear the way for the sports to gain official Olympic recognition at its meeting in Rio next year.