Turnout slightly up in early stages on French regional elections
Comments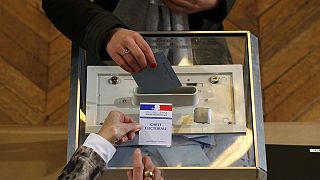 Voter turnout was slightly up on five years ago in early voting in the French regional elections on Sunday. The trend strengthened as the day wore on, and by 5pm local time turnout was four percent higher than at the same time in 2010.
While the regional elections are the least significant in the French political calendar this poll comes just three weeks after the deadly Paris attacks, and could be notable for successes for the extreme-right wing Front Nationale, which has sought to make political capital from the killings.
The Socialists currently control most of the regions, but President Francois Hollande could be about to see this end as his party is on the ropes in opinion polls and could lose out to former president Nicolas Sarkozy's conservatives or the FN in many of the 13 regions.
Sarkozy had been hoping for a big win before the attacks; now advantage looks to have
tilted towards the FN, which has never controlled a regional council before, yet may lead in six when the first round is complete.
Party leader Marine Le Pen hopes to capture the Nord-Pas de Calais, ending decades of Socialist and Communist rule there, while in the South East her niece, Marion Marechal-Le Pen is polling strongly.
Regions have control over local transport and economic development as well as high schools and vocational training, and control multi-million euro budgets. They have just been strengthened and reduced in number, making them more influential than before.
The vote is taking place during France's State of Emergency, so security is very tight at polling stations.