EU's interior ministers grapple with PNR data and border controls
Comments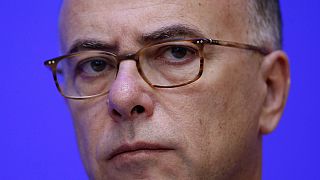 The thorny but now pressing issue of airlines' Passenger Name Records concentrated minds at the latest meeting of EU Interior ministers.
More pressing since the Paris attacks, PNR information is not currently stored or shared between member states, making the identification and tracing of suspected terrorists near-impossible, along with prevention of risks.
Some member states have PNR, others not. That has to change, say the French.
"Terrorists use internal European flights. We need to track their return in a way to be able to prevent terror threats," said France's Bernard Cazeneuve.
Greece's inability to control its borders faced with the huge migratory flow was Friday's other main subject of discussion.
Athens has just applied for special EU Civil Protection funds to help deal with its migrants and two extra border support forces.
There have been calls for Greece's Schengen free-travel-zone membership to be suspended, calls rejected by Athens.