Oscar Pistorius is guilty of murder
Comments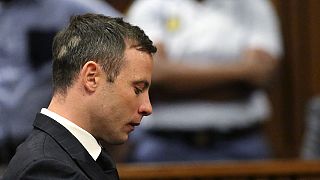 Paralympic Athlete Oscar Pistorius has been found guilty of murder by a court in South Africa.
The hearing overturned an earlier verdict of manslaughter.
The country's Supreme Court of Appeal decided that the lower court had not correctly applied a rule known as dolus eventualis – in other words whether or not Pistorius would have known that his actions would most likely result in death.
Until now he has been under house arrest. Now he will have to return to court to be sentenced for the murder.
It was in February 2013 that Pistorius killed his girlfriend Reeva Steenkamp when he shot her four times through a locked toilet door.
His lawyer argued that Pisotorius believed there was an intruder in the house.
Last year a judge gave Pistorius a five-year jail sentence for "culpable homicide" of Steenkamp, but prosecutors argued that the athlete known as "Blade Runner" should be convicted of murder.